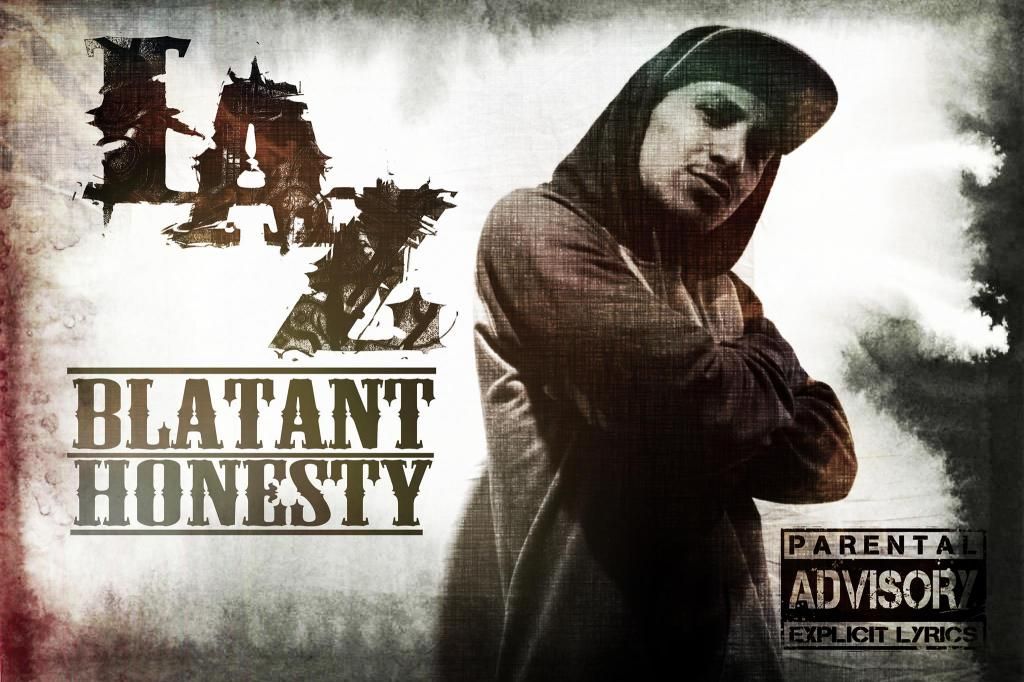 L.A.Z aka Larry Fyntz, real name Laz Karaka is a NZ Hip Hop artist that stands out from the crowd for his share talent and originality. Every time I've seen L.A.Z, from his What Kind Of Raps You Got entry, to his One Outs Street Battles performances, he's impressed the hell out of me.
He's released an album this October for free download and as you might expect, it's…..you guessed it….impressive as hell
Blatant Honesty is a 13 track album by L.A.Z featuring Funk Village, The Illatary with production features by L.A.Z, SickDrumz, EmBeatz and Angry Nate.
L.A.Z has a youthful voice and his rap style is nimble and fast paced. L.A.Z's a fantastic rapper but also a talented beat maker and amazing songwriter. Every track is dripping with originality and skill. The songs sound up to date and modern and the production and beats are skilfully crafted and captivating. Most of the production is bass heavy and synth heavy. No 90's or early naughties sounding boom bap on this one.
Stand out tracks for me are Duck My Sick, ANMFTSAU, Hone Heke, Burn This Bitch Down, and my personal favourite, No Love From You. L.A.Z sites rappers Meek Mill, YelaWolf, Hopsin, Eminem and Tech N9ne as influences and as someone who's a fan of these artists, I can confidently say, you will like this album.
I've seen pretty much zero publicity for Blatant Honesty, but it's still had plenty of listens on his Soundcloud page. Which tells me he has a good amount of people who already know about Larry Flyntz skills. Like he says on his song Motive Haters, L.A.Z is hood famous ....sooooo if you didn't know.....now you know.
This is a free album and I recommend you cop that.
Get Blatant Honesty by L.A.Z here.
Check out the music video for Duck My Sick.